Hi there, we hope this year went amazing and wish all the happiness and adventure for the coming year. The new year fills us with energy to start fresh, explore things we always dreamt of doing, and refresh our relationships. And what's better than a thoughtful gift to rekindle a relationship. Gifts are an amazing way to start a new year, and if you are looking for new year's gifts for your boyfriend, you have come to the right place.
We have curated some amazing gift ideas that your boyfriend is going to love. As you are giving the gift on new years eve, it's thoughtful to give something on that theme. Now as you know people make all kinds of resolutions on new years, you can give him something to help him to live up to those resolutions.
We have seen that some of the most common resolutions revolve around fitness, traveling, reading, or learning a new skill. So the gifts that we have picked for the new year are on the same theme.
List Of Unique New Year's Gifts For Boyfriend
Travel – Travelling makes it into the list of most of us, as it is something we do to break our monotonous routine and get recharged. Travelling calms us and gives us a chance to bond with nature and the people we love. And if your boyfriend is one of these people, he will definitely like these gifts.
Travel Journal
If he travels to explore and for learning about new cultures, a travel journal will keep his memory captured.
The design of the journal is really cool with good quality paper. Write down your experience on a piece of paper and you will love to revisit it every once in a while.
---
2. Backpack
This is a necessity if he loves hiking as it demands different set of clothes, camera, towel, bottle etc.
He can fit-in all the necessary clothes and equipment he will need on his trips. This bag will help him to carry more weight for a longer time.
---
---
3. Trekking Shoes
The right shoes can make all the difference while trekking. It will make him feel light, will be water-resistant, and won't tear off easily.
---
4. Sipper
Hiking or working out makes you thirsty, and you need to carry water, energy drink, or a protein shake with you all the time to keep you up and going. Get this sipper at a reasonable price, hurry up!
---
5. GoPro
GoPro is hands down the sexiest gadget you can carry as a traveler. Loaded with features, this is a must-have for all the vloggers.
6. Phone Tripod
As carrying a DSLR could be impossible, the phone is a better alternative for it. So, if your boyfriend likes clicking pictures form his phone, then this tripod will make his life much easier and comfortable.
Made with high-quality ABS, it is lightweight and durable, much more than plastic tripods. From GoPro, DSLR to mobile, you can mount any of this device on it and start shooting.
---
7. Travel Case For Electronic Accessories
It is of great use if you carry a lot of electronic accessories with you, like power bank, earphones, charger, earbuds, etc. These are the things that can easily get mixed up with the rest of your luggage if not kept properly.
---
8. Digital Luggage Scale
This is very useful for people who take frequent flights. So get this digital luggage scale to avoid extra charges at the airport.
9. Multitool Knife
This is something unique to gift someone. It might not be as useful as it looks, but it is definitely something cool to carry around.
It is made with sturdy stainless steel and can be used for multiple activities around the house or while outside hiking, camping, etc.
---
10. Toiletry Bag
This might not be a traditional gift, but why gift traditional when you can gift something thoughtful and useful.
The hook on top of the bag makes it very easy to hang and use, very useful while traveling.
---
11. Neck Pillow
Nobody likes to lean on the stranger sitting beside us when feeling sleepy. Get this U-shaped extremely comfy memory foam pillow. Give your boyfriend an uninterrupted sleep.
---
Fitness – As we sideline our health while getting busy in the career rat race, a new year gives us a reason to make resolutions, to make us a better and healthier person. Here are some gifts that your boyfriend will like if he is planning to sweat more in the coming year.
12. Fitbit
Fitness bands are in trend for a long time now. It keeps you in shape by tracking all your activities.
This is also a great gift for everyone who is a fitness enthusiast. Read the full review of the band here.
13. Yoga Mat
Extremely useful for someone who likes working out at home. Especially since the pandemic, most of us have developed a routine to workout at home.
Buy this yoga mat and gift it to your boyfriend in this new year. (Or keep it yourself, we are just trying to sell :P)
---
Reading
14. Books – Reading is again one of the most common resolutions. There are literally millions of books that you can gift, but here are the few, that we have picked for you.
List of popular book options to choose.
---
15. Kindle
Kindle is again one amazing device, very popular among bookworms. Features of this device will make you fall in love with it.
Now he can carry all of his favorite books in his bag, wherever he goes. So gift a kindle on this new years, and get him started on his resolution. Also, save trees, and go digital.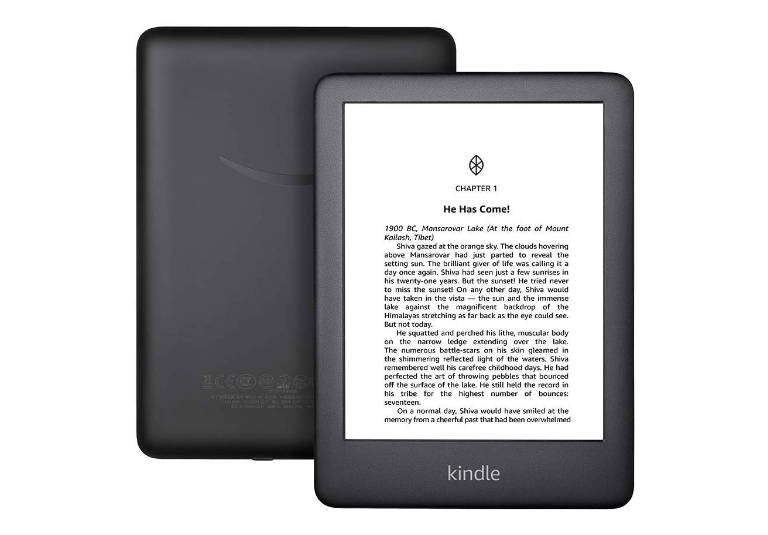 Waking Up Early
If your boyfriend has dared enough to make a resolution to wake up early in this new year, then no need to look any further for new year's gifts for boyfriend. Here are the two perfect gifts for him.
16. The 5 AM Club
This book has inspired millions to wake up early. It points out all the benefits of being an early riser and how it has helped some billionaires in their success.
17. Alarm Clock – For all those people who give the excuse for phone alarm for sleeping beside their cellphone, this is a perfect gift. Give them a reason to keep their phone away from the bedroom.
---
Killing Procrastination
18. Eat That Frog – Very popular book for people who procrastinate. As it has helped millions, it can also help your boyfriend. A great thing to change about yourself in this new year.
---
Hope your search for new year's gifts for boyfriend end here, if yes, then please subscribe and follow us on Instagram. If not then please leave us your valuable feedback.
Here are few more articles that you might like
Naughty Valentine's Gift For Boyfriend